Small Bathroom Renovations
Good plumbing is the foundation of any bathroom and should offer a perfect balance of design and functionality. As North Shore locals, we understand the challenges you're likely to face with small bathroom renovations and offer honest advice that will help you stay within your budget and timeline.
"When it comes to small bathroom renovations, every centimetre counts. We'll help you design a bathroom that takes advantage of your existing plumbing and offer high-quality results, so your bathroom becomes a relaxing haven for many years to come."
STS Plumbing has many years of experience completing small bathroom renovations and is licenced to carry out every stage of your project. We can also help you find fittings and fixtures that are environmentally friendly, so you can stay green and save on water costs.
Our bathroom renovation services include:
Disconnecting existing fixtures and pipes in preparation for renovation
Demolition and removal
Installation and repositioning of pipes, drains, sewage and hot water system
Supply of lighting, heating and ventilation
Supply of tiling and waterproofing
Installation of shower screens
Custom-made bathroom vanities
Installation of fittings and fixtures including toilet, bath, shower, sink and taps
Everything you need to know about bathroom renovations and more...
There is a lot to consider in a bathroom renovation! The key point to establish first is what do you need from the renovated bathroom?
A bathroom can be a statement or it can be purely for function. Who is using the bathroom; elderly people, small children, teenagers etc. Do you need bath to accommodate their needs? How much space do you have? Are you able to move the toilet from one side of the room to the other? What style of bathroom do you want and does it suit the home? It may look funny installing an ultra-modern bathroom in a federation home. The next main consideration is budget and the return that you can get on your investment. Careful planning and using quality trade persons on your project can mean the difference of your bathroom still looking good in 20 years or your bathroom needing to be redone in 10 or less.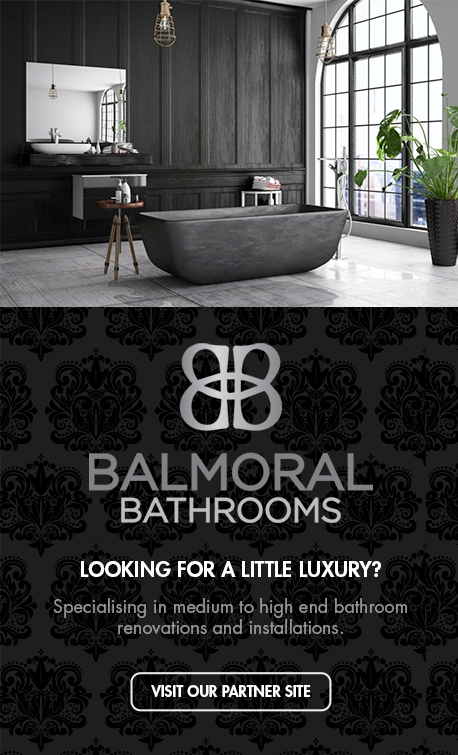 What is the process from quote to completion?
We will attend for a free site visit and quote where we discuss your options like tiles, moving fixtures, budget and design including whether an interior designer will add value to your project. STS will then draft a first quote based on the meeting. If you're happy with the first quote, we will attend again to finalise the little details (tile colour, fittings and fixtures) and finalise a price. A contract will be signed to protect both parties as required by Fair Trading. STS then creates a schedule to conduct the job. This generally includes:
Demolition where a crew will remove your old bathroom.
STS and the electrician will conduct their "rough in", installing baths, pipework and running wiring.
Time for rendering and then water proofing this will take some time to dry properly
The tiler will attend to lay a screed, install under floor heating if chosen. Then the tiling will begin.
Once complete the shower screen will be measured and ordered.
Time for a bit of carpentry, doors. Finishing off a window etc
Painting will then be conducted
Fit out will then be conducted by STS Plumbing to install taps, vanity's toilets and bidet's
The electrician will finish off the switches lights and could even hook up the LED TV at the end of your bath.
Final clean
Install the shower screen and you are all done.
Will I be able to use my bathroom during the renovation?
It can be hard to be without your bathroom for a few weeks, but generally it will be out of action. However, there are solutions from port-a-loos or even portable bathrooms that can be rented with running hot and cold water. Alternatively, you can set up a temporary shower or toilet somewhere else on the property. STS Plumbing can can with you to provide rental solutions if this is an issue.
Who provides and sources all materials for the bathroom renovation?
STS Plumbing provide and source all materials for your bathroom renovation if you don't have the time visit the different suppliers to find the right products. This additional service does come at a cost, but we are happy to do it for you to ensure you get the best products for your bathroom renovation that match the colour, style and most of all, that fit the space.
What about the rest of the house?
Do you protect the rest of the house while work is being conducted? Yes we will lay drop sheets over floors and furniture in the house or apartment and can also offer a final cleaning service once the construction is finished to have your house looking cleaner than when we started.
Can anything go wrong during the bathroom renovation?
When you are looking at an existing bathroom it isn't possible to see any issues behind tiles like rotten timbers and floors, poor render or structural problems like termites or poor footings. STS Plumbing has great relationships with carpenters and builders that are able to resolve the issues quickly without throwing the schedule out too much. This work will cost extra but this is only to ensure that you have a great finished product.
What are common mistakes people make renovating their bathrooms?
Choosing a quote purely on price. This is a concern as cheap quote often means a poor quality bathroom and potentially more on-going bills as the price didn't include items that higher quotes did.
Not ensuring that your contractor is only using licensed trades.
The big one is letting your tiler conduct the full renovation including the plumbing and electrical. This happens regularly and you should be aware that it is illegal for any trade to conduct plumbing and electrical work without the correct qualifications and contractors license. Simon has personally seen the results of this and it never works out for you, the client.
Is STS Plumbing licensed?
Yes, STS Plumbing holds a full bathroom renovation, kitchen renovation and laundry renovation license. You should always check if the contractor is licenced and you should also check to see that all the subcontractors are licensed as well. You can do this on the Office of Fair Trading web site:
http://www.fairtrading.nsw.gov.au/ftw/About_us/Online_services/Home_building_licence_check.page?
STS Plumbing will supply a list of subcontractors and license numbers with insurance details so that you know that you are covered.
Do you offer warranty
STS Plumbing offers an industry 7 year warranty on all work conducted and a limited manufactures warranty on all fittings and fixtures.