THE NORTH SHORE'S BEST KEPT SECRET
Your local North Shore plumbing experts
STS Plumbing is the local plumber you can depend on
When we say we're a local plumbing company, we mean local. We're actually based in Lane Cove, which means we know the North Shore like the back of our hands.
Local Experts
Local means we can arrive on your doorstep and fix your plumbing fast. And when we say local, we mean it. STS Plumbing is based in Lane Cove and services the Lower North Shore of Sydney, including in and around North Sydney, Mosman, Chatswood, Artarmon, Willoughby and Lane Cove.
Local Rates
Our plumbers provide honest and affordable pricing, so you know exactly what to expect. As a local business, we offer reduced rates for our friendly neighbours on the Lower North Shore and can source parts quickly, thanks to strong relationships with other local businesses.
Local Business
Founded by Simon Totterdell, a third-generation plumber with more than 18 years experience, STS Plumbing is a locally owned and operated business based in Crows Nest NSW. We're proud to be a small business that provides locals with quality maintenance, repair and renovation services.
No plumbing issue too big, or too small.
STS are your local plumbers who are prepared to roll up their sleeves and get the job done.
Common Plumbing Services
Whether you have a leaking tap, blocked drain or need a new hot water system, STS Plumbing has affordable local plumbers and no-nonsense advice that the locals love.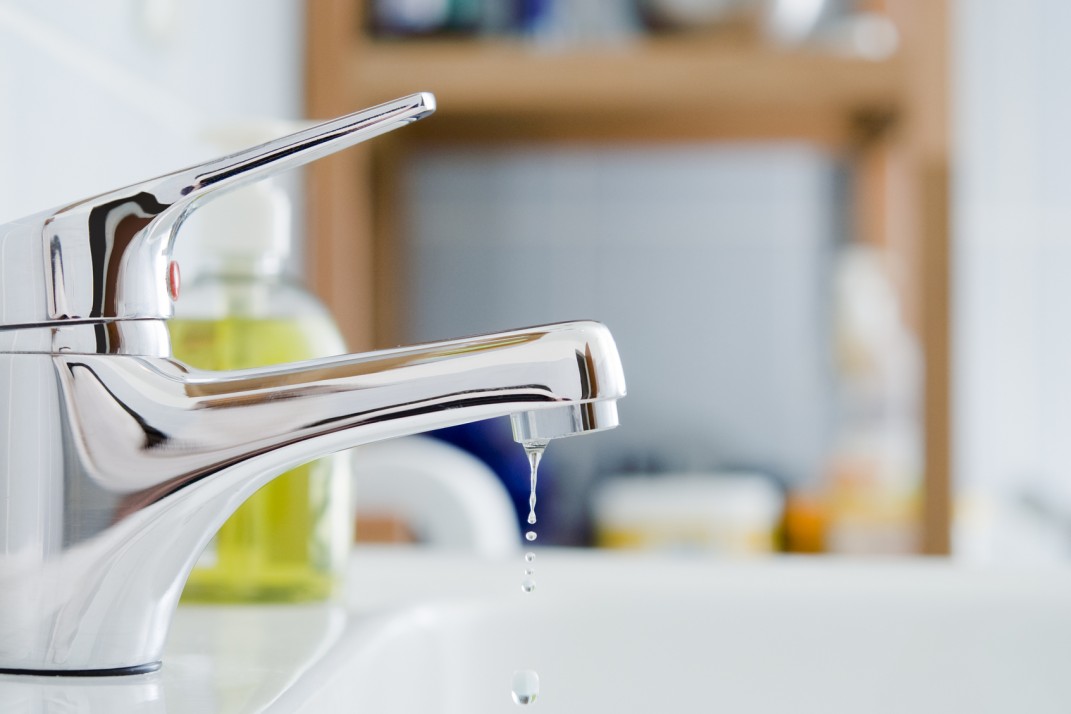 Leaking Taps
Leaking taps are one of the main sources of water wastage in the home and can cause long-term damage, so it's best to call in a professional plumber straight away.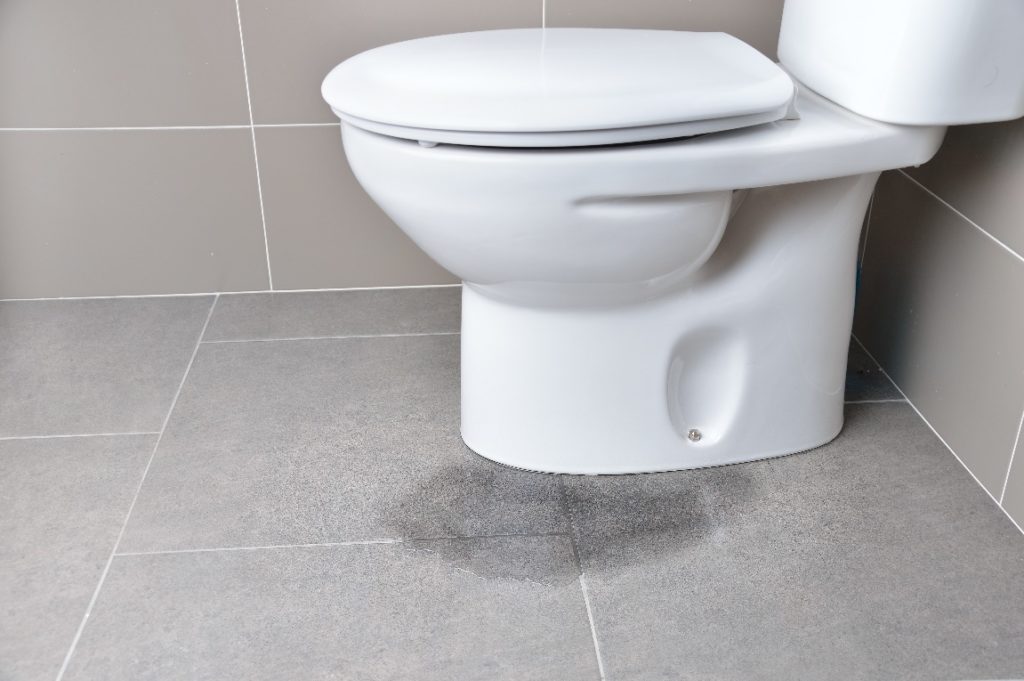 Leaking Toilet
Leaking toilets can often go unnoticed, especially if the leak is silent or out of view. But if you spot a leak or hear a hiss, don't panic, our plumbers are never far away.
Blocked Drains
Our plumbers have the right equipment on hand to discover the cause of your blocked drain, including drain cameras, water-jetters, electric eels and location detectors to pinpoint the issue with a minimum of fuss.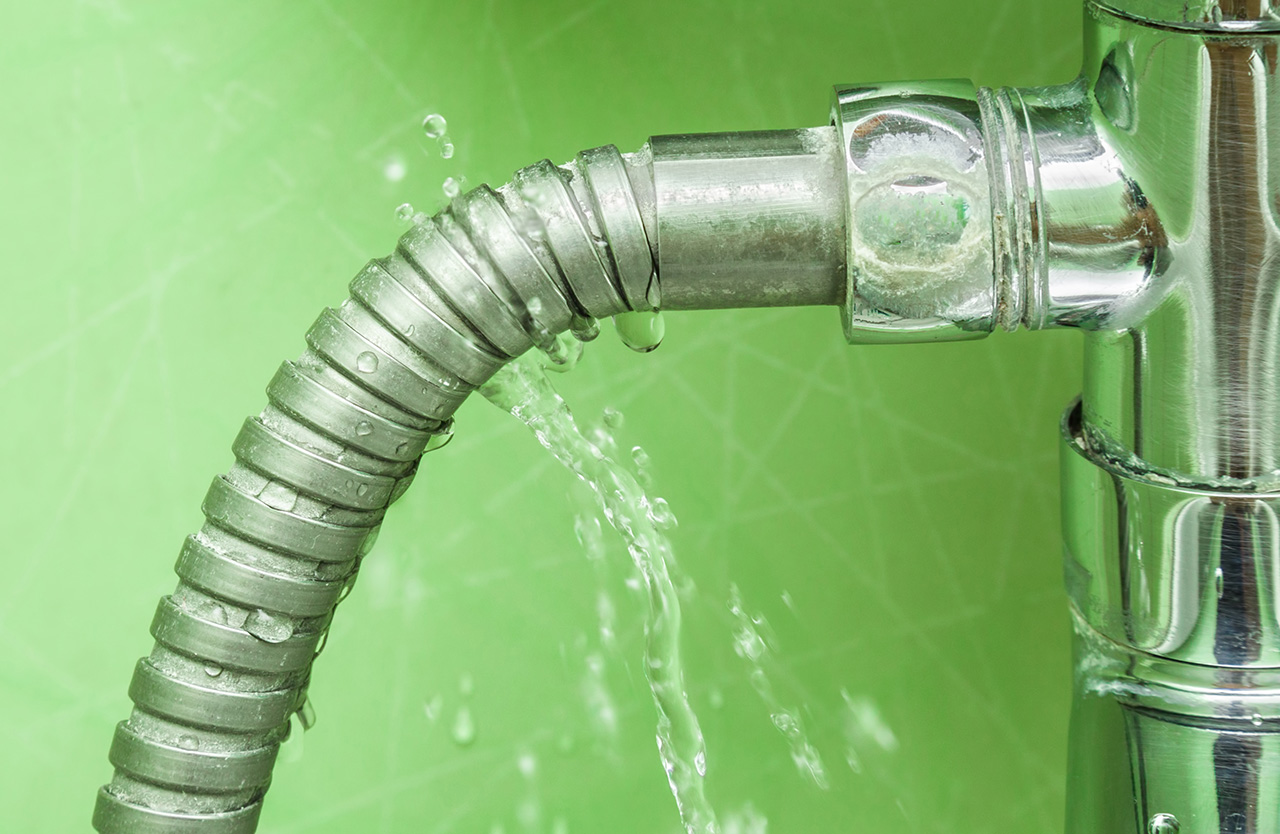 Water Leaks
We can provide you with the right advice, ask the right questions and arrive on your doorstep with all the right equipment to rescue you from a burst pipe or water leak emergency.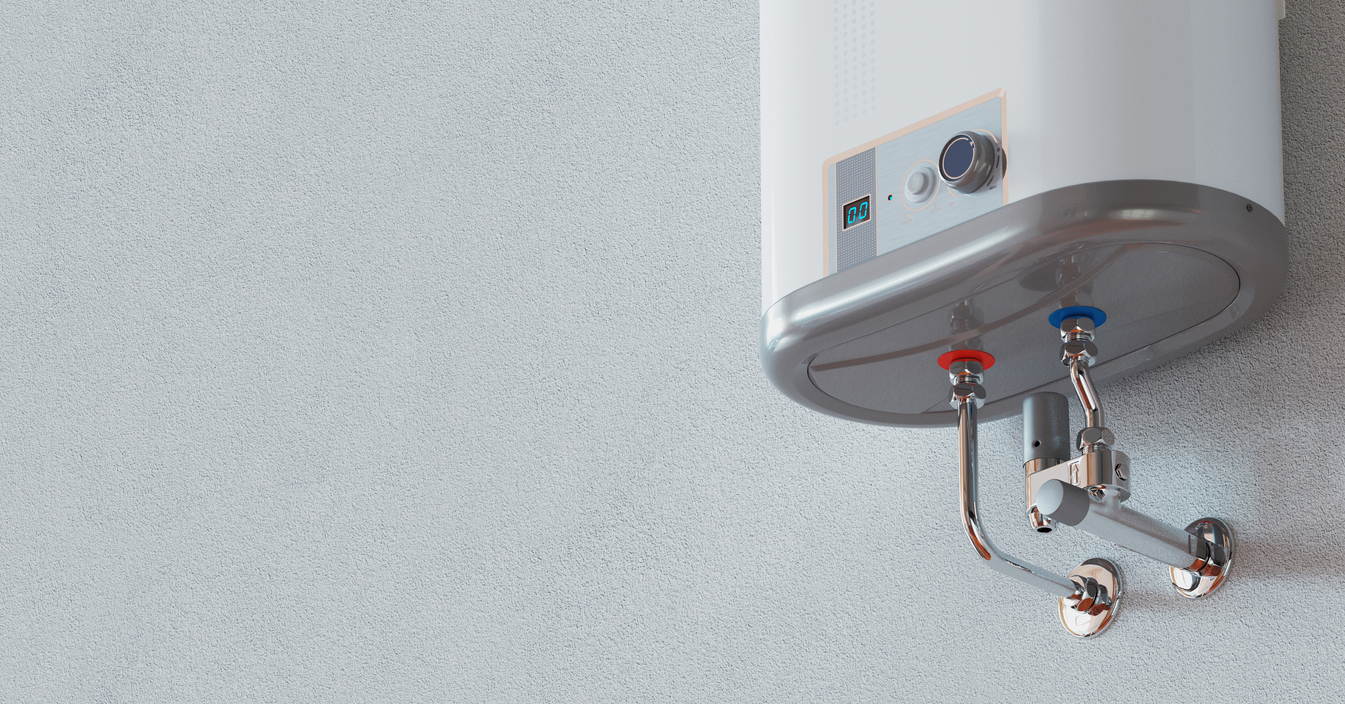 Hot Water Systems
There's nothing like a chilly shower to throw your home into chaos! If your hot water system is leaking, flooding, burst or simply not working, call us straight away and we'll sort it out.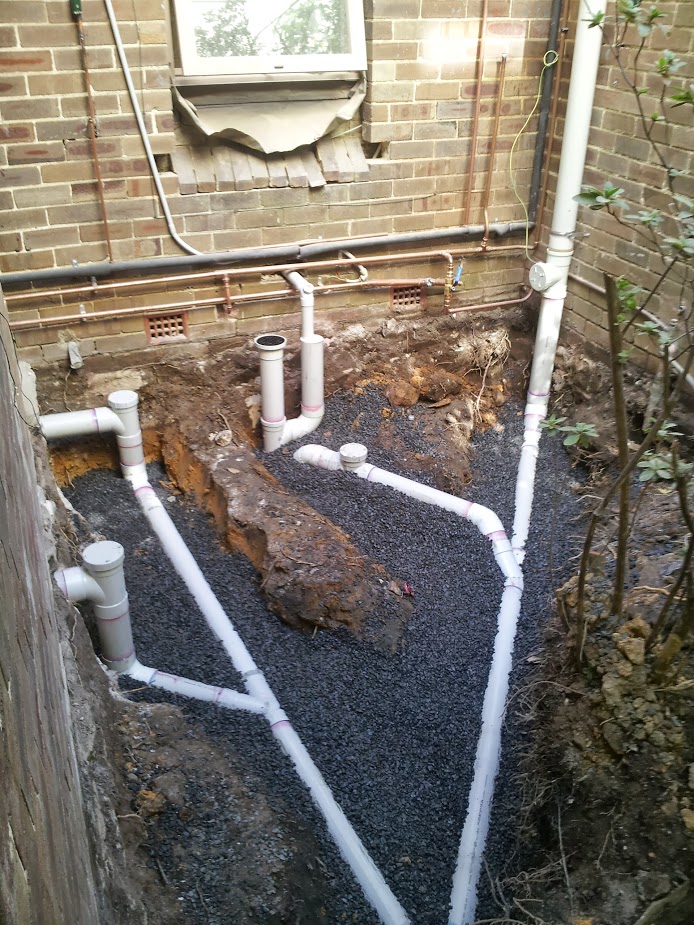 Sewer Lines
We're available to chat about any problems you're having with your sewer line, including unpleasant signs your sewer line may be blocked or broken.
Quality Plumbing Renovations
Whether you're upgrading your kitchen or giving your bathroom a fresh new look, STS Plumbing are the Lower North Shore experts at kitchen and bathroom renovations Sydney.
Looking for an honest, local and reliable Plumber?
Whether you have plumbing emergency, need expert advice or looking to renovate your home, STS Plumbing are the local plumbers on the North Shore that you can trust.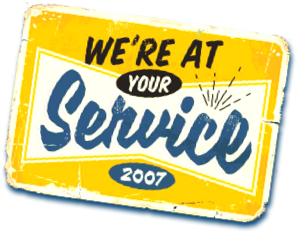 A plumbing legacy that spans 3 generations
STS Plumbing was first established back in 2007 by owner Simon Totterdell. Over 13 years later, our business is still going strong. This should be strong proof that we go above and beyond to help our customers.
In fact, Simon personally responds to every enquiry within 24 hours because he cares about prompt service and making a real connection with all our customers.
Not only that, but Simon's actually a 3rd-generation plumber who has almost 2 decades of experience himself. Plumbing is in his blood, so you can trust him and our crew to handle any problems we come across.
Good old fashioned service
Family owned and operated
Professional & experienced
A plumbing reputation that you can trust.
Google Rating:
I've used STS a few times now. They are friendly, professional and do a great job at a reasonable price. Communication is great also.

Annelie McNamee (Ansie)
01:15 11 Jul 23
Simon has been my go-to plumber and roofer for the last ten years. His team's work is always performed to the highest quality and Simon is honest and knowledgeable. He always has the solutions to plumbing issues and leaks - you name it.STS have managed both my home and business renovations and fixed roofing leaks in severe weather and they have never leaked again. Most importantly, his team of plumbers are friendly and courteous. Thanks Team! Bridget 🙂

Bridget Knox
01:17 17 Jun 23
I only use STS Plumbing. Professional and always resolve the problem in a timely and efficient manner

Very efficient service. Arrived on time and solved the problem.

SUSAN HILLYARD
01:46 06 May 23
Excellent service and very efficient. Simon runs a great service

Stuart Cameron
05:46 18 Mar 23
2nd time I have used STS plumbing.Young Oli is such a nice young man . Very professional service, good value and would highly recommend STS

Simon and the team fixed a number of plumbing and drainage issues with efficiency and professionalism.

Tristan Warner
22:41 16 Dec 22

Geoff Bradd
11:59 23 Nov 22
Patrick came to our place over 4 days. He was so polite, helpful, worked well and repaired everything I asked for. Fantastic! Thank you for your work. Will recommend you often.

Suzanne Riley
02:20 07 Nov 22
Prompt and friendly service. Roof leak fixed.

Dorothy OSullivan
23:27 03 Nov 22
Replaced our gas water heater within a day. Very efficient!

We had 2 bathrooms updated, we are very happy with how it has turned out, the team are courteous, professional and polite, including sub-contractors.When days and times are scheduled they are on time, and have been flexible when asked, they are as quiet as possible considering the work, and we have found the office team to be prompt in responding and keeping us up to date.Any concerns we have had have been taken seriously and resolved to our satisfaction.Considering STS was found from a Google search, we consider ourselves lucky!


Caroline Gates
23:28 04 Sep 22
Professional, thorough with a high quality workmanship.

Maria Katsiaris
00:39 25 Jul 22
Simon and his team were prompt and professional

Cameron Pratt
00:06 06 Jul 22
Prompt, effective and friendly service. Fixed the problem and a good price.

Peter Hatherly
00:54 15 Jun 22
STS Plumbing recently gave my bathroom a new look and did a great job. The bathroom looks brand new with beautiful tiling job, and new fixtures in place.They coordinated all the trades people and most of the work was done in a week and a half.All tradies came on time, and always messaged when on their way. The team were professional and cleaned up after themselves. Very happy thanks STS.

Alison Daniels
22:04 17 Mar 22
Fast, friendly and efficient service, thanks!

STS Plumbing is an excellent team of plumbers. Two days before Christmas a pipe bust in our home. The leak was within a concrete slab. Water was running into the street.STS Plumbing located, reparied, and made good the whole problem in one day.These guys are excelent.

Paul Ahearne
23:27 04 Jan 22
STS were great helping us clear a blocked drainage pipe. They stayed back till early evening to get the job done, and came back again to help ensure it doesn't happen again.

Annie Mitchell
02:33 16 Dec 21
Simon and Myles from STS went above and beyond to ensure we got a dream new bathroom. We completely gutted our old bathroom and STS took care of everything. We moved out for the renovation and all we had to do was choose the tapware and tiles we wanted. Lovely, hard working and trustworthy blokes. Could not recommended more highly. Anyone would be lucky to have them renovate a bathroom or fix any plumbing issues.

Emma Partridge
22:51 09 Dec 21

Go The "Mighty" Bears
09:26 16 Oct 21
Complete unit, including bathroom, was renovated. Although Simon was approached to do the bathroom he later assisted with tradesmen to complete the carpentry, painting and floor levelling in other rooms. We live far away, but the experience was made easy. Simon was capable, efficient and calm. He provided what we requested and made suggestions when we had no idea. He sorted any issues that arose. Simon managed the entire job to completion, despite our absence, tough strata regulations and the impact of covid. The result looks fantastic. Just brilliant. No hesitation recommending Simon Totterdell and STS.

Carolyn Leys
23:56 21 Jul 21
First, we engaged STS for a toilet issue previously investigated by few other plumbers. Simon and team did an amazing job finding the root cause and fixing it. After that I end up using STS for every other leak and plumbing issues. Simon and team are genuine, flexible and someone I can rely on. Great team, highly recommended!

Absolutely outstanding on all fronts - quality of work, price, responsiveness, attitude - everything. Could not have asked for a better experience. Ollie and the boys went above and beyond getting our job done in a timely manner, working around another big job to fit us in. Top quality workmanship and just a pleasure to deal with. Thanks very much

Aphrodite Klymerhymer
10:14 14 Apr 21
We needed some leaking taps fixed and I found an STS Plumbing receipt from 3 years ago on which I had scribbled "Great work!" I called them and Oliver came out the very next day (!). He not only fixed the taps but also repaired a slightly wonky cistern and replaced a few rusty pipes...all for a very reasonable price! Thanks again for the great work!

Brian Haverty
21:31 05 Mar 21
Had water damage on an internal wall and STS Plumbing came out on an urgent basis, cut out the wall, identified and leak and fixed the pipe. Highly professional and thoroughly recommend.

Michael Ong
05:25 15 Jan 21
STS Plumbing did a fantastic job renovating our bathroom. They stripped out the old bathroom, waterproofed the room, re-did the ceiling with good insulation and a new extractor fan, liaised with suppliers, installed the floor and wall tiling and installed the toilet, shower, vanity and shaving mirror. We were very impressed with the care that Glenn took throughout the process and his meticulous attention to detail. Not only did he make many useful design suggestions, but he carried them through to completion. We are very pleased with the final result, which was in line with our budget expectations. A real pleasure to work with Simon, Glenn and the STS team.

Davie Macdonald
03:33 31 Dec 20
We love the new fully renovated bathroom. Glenn is awesome! It has been good quality works done for us as always. Thank you.

Had Ollie come sort out issues with tempering valves & leaky taps. On time . Neat & Tidy. Pleasant & Professional. Happy with the results. Would recommend & definitely use again.

Charles Pillay
10:33 02 Jun 20
I have used STS Plumbing for both plumbing and roofing work in Cammeray and Cremorne over recent years and have found them to be very professional. Their rates are quite reasonable. Dave from STS plumbing is very skilled both as a plumber and roofer and is patient and helpful. Easily the best plumbers and roofers I have done business with.

John Brown
05:49 01 Jun 20

Redid 2 bathrooms and result was excellent. Very impressed with Glenn as it was difficult working under current conditions. Very considerate and professional at all times. Finished work ahead of schedule. Highly recommend this Company.

Sim Turner
02:21 23 Apr 20
I could not recommend STS higher! While creating an amazing bathroom for us we had a difficult plumbing issue which they quickly resolved! Lovely tradies,, professional, on time and amazing ideas. We redid three bathrooms and could not be happier.

Jeni ODowd
09:24 05 Feb 20
Fixed a gas leak on our house, which was not a simple find or task to fix. fair bit of work, and fair price. Oliver was very professional and diligent. Would definitely get them again for any plumbing issues in our home

Keerthi Sangeetha
03:14 06 Jan 20
Had a very complete bathroom renovation done by STS plumbing involving major pipe and waste changes as well as re-tiling and new fittings. Quality of work was excellent. Minor changes/corrections were performed without hesitation. Very happy with the final result. Recommended without reservation.Greg, Chatswood.

Greg Reilly
00:31 20 Dec 19
Amazing service! Really fast and great customer service. Highly Recommended

Good value for money. Service was efficient.

Edmy Cabal
03:05 24 Sep 19
I highly recommend STS Plumbing.He came up with a solution that kept everyone happy. They arrived on time, the job was quick and properly. The new system is working with not problem at all.

Luisa Campos Torres
04:06 23 Sep 19
Great people to deal with. They were very helpful. I would have no hesitation in recommending STS plumbing.

María Jose Mendieta
05:55 13 Sep 19
Came within 5 days of calling!! Replaced parts, made recommendations and provided tips on how to spot a future leak!!! And reasonably priced! And paid over the phone super conveniently!

Prateek Chourdia
02:36 29 Apr 19
I highly recommend STS Plumbing.They are highly skilled, very professional and do a quality job at a reasonable price. Simon and his team recently undertook a complete bathroom renovation for me and the result was excellent. Simon engaged and managed all the associated trades involved in the renovation e.g. demolition, rendering, plastering, waterproofing, tiling, electrical, carpentry etc. My building's Body Corporate also use STS and speak very highly of him and his team. In my opinion they are the best on the Lower North Shore.

As a Strata Manager, Simon, Dean and the team are wonderful to work with and are always ready to assist with emergencies on behalf of my owners corporations. These guys are one of the best on the Lower North Shore.

David Macheski
23:01 30 Mar 17
Prompt, friendly efficient service. Very happy with STS and the work done. Very customer focused, unblocked a drain, got a tap flowing much better and stopped a tap dripping. Matthew is a good operator and very courteous. Friendly prompt efficient service! I am a very happy customer. Thank you STS Plumbing. Excellent plumbing service, on time, problem fixed, reasonable price and Simon is a true professional. Very highly recommended by me! Fantastic service. On time, a call before hand to let me know they were on their way, clear communication and well mannered. Tradie Gold 🙂 My experience with STS was a very good one---- Simon& Glen are gentlemen who happen to be great at what they do. I also met Harry who is apprenticed to STS: he told me his father is very happy that he is applying himself to such a practical & worthwhile trade.! I am pretty sure Harry's dad would be confident that Harry is under the guidance of STS.
We have lots more work for you guys-----so no hesitation in recommending to all who need excellent plumbing !!
NB : they leave your house the way they find it----very refreshing experience. Well done guys. Simon quickly and expertly resolved our plumbing issues. I will undoubtedly call him next time I need a plumber.

Anne and Andrew Macoun
19:14 11 Nov 16
For reliable and highly skilled plumbers, I personally recommend STS Plumbing based on my own experience. Simon and his team are very responsive and knowledgeable in all aspects of their trade. They recently undertook a complete renovation of a large ensuite bathroom and powder room for me and I am very pleased with the end result! Simon engaged and managed all the associated trades. The end result is excellent and everyone who has seen it has been very impressed! Simon and his team have been our plumbers for many years, and have completed from the most complex to the most simple of works .... in all cases, particularly an urgent job, they are responsive, skilled, courteous,and highly professional.One aspect that impresses me, is that all of them recognise that I am not a plumber, and that I simply do not have the skills, so they treat me and my wife with generous understandingThank you to Simon and his teamVic

Vic French
20:18 08 Aug 16
Simon assessed our job, which was a hot water replacement for an apartment requiring Owners Corp approval. He came up with an innovative solution that kept everyone happy. His guys Dave and Olly did a good job of implementing the solution which took just on a day. They arrived on time, did the job quickly and acurately, coordinated electrical services and cleaned up after.The new system is working really well. I'm very happy with STS's work and would recommend them to anyone who is looking for solid plumbing performance.

Alison Ross
08:12 08 Aug 16
Excellent plumbing service - highly recommend their services.